My Work Outside of Asteroid G
Let's Show Some Art
My primary focus Online is my review sites, Asteroid G and Castlevania: The Inverted Dungeon. I like to write reviews, and spew my words, all over the Internet when I can. It's my hobby, and it keeps my idle hands happily active most of the time. But I do have other interests that, from time to time, give me a change of pace. I'm a graphic designer (trained, formally) and I do like to flex my artistic muscles too (and not just on the layout of this site).
I spend time in the Final Fantasy Randomizer community, where I am an admin. For the community, among my various functions, I serve as the creative lead, designing all their promotional art for every event the community runs. And after years of doing that I have developed quite the archive of materials. I wanted to share some of them here as way to look back at my work and to show how its evolved over the years.
Winter Tournament
We begin the community's biggest event each year, Winter Tournament. Formerly set two months later in the year, and called the Spring Tournament, this inter event is a solo tournament, with each player out for themselves, working their way through the rounds in hopes of, naturally being the top of the bracket and winning the whole event.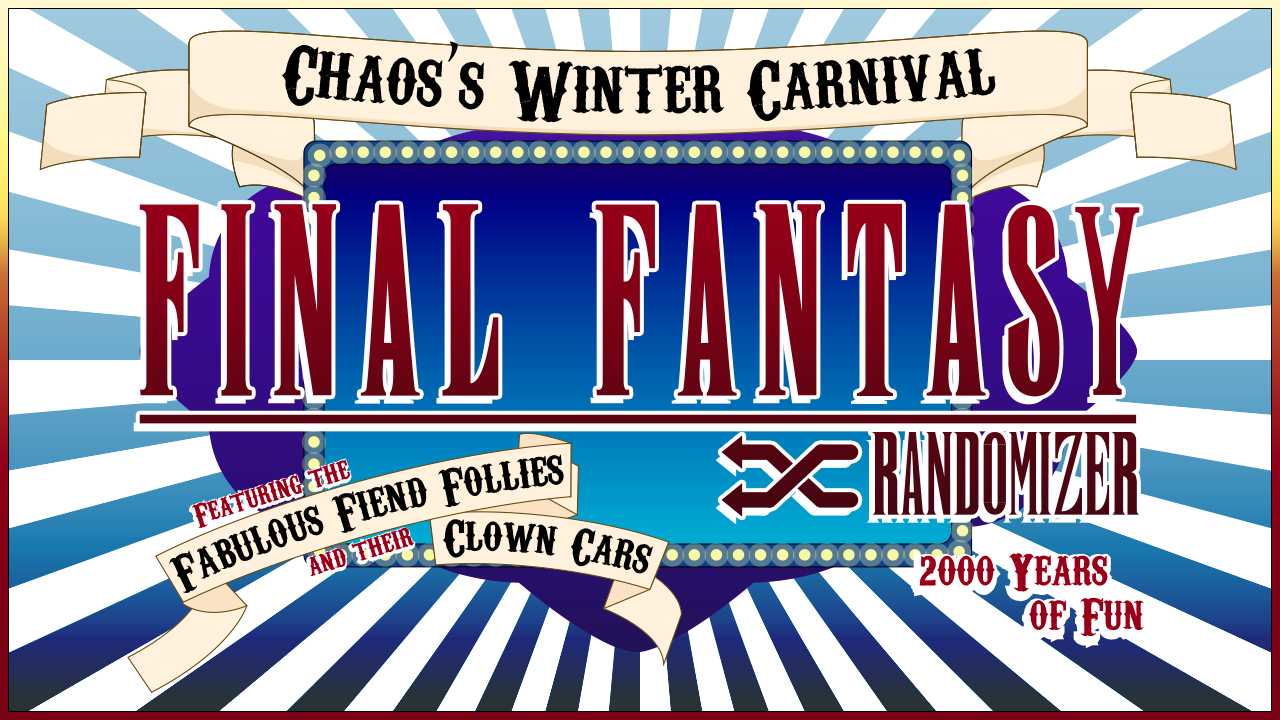 Last year's design is a personal favorite of mine. Based on carnival theming, as it was "Chaos's Winter Carnival" for the event, I went with a retro feel to the whole thing, blending in broadsheet and poster design from the late 1800s. It has a really bold, bright pop to it that comes across even when viewed small on sites like YouTube. That's the balance I try to reach for, and this design, even in comparison to the ones for the event from years past, really showcases that well.
But we also have the past events, too, for you to see. 2022's Kraken Games was also a highlight in my book, but you can see how diverse the ideas have been each time around: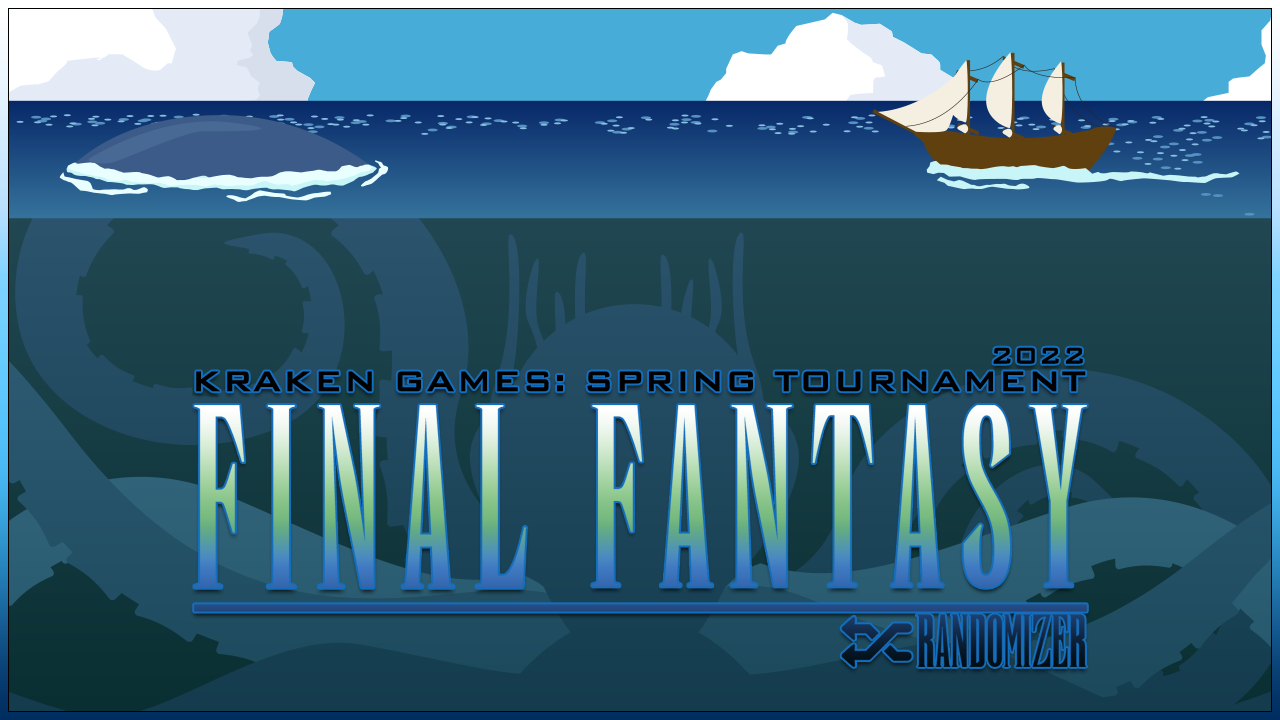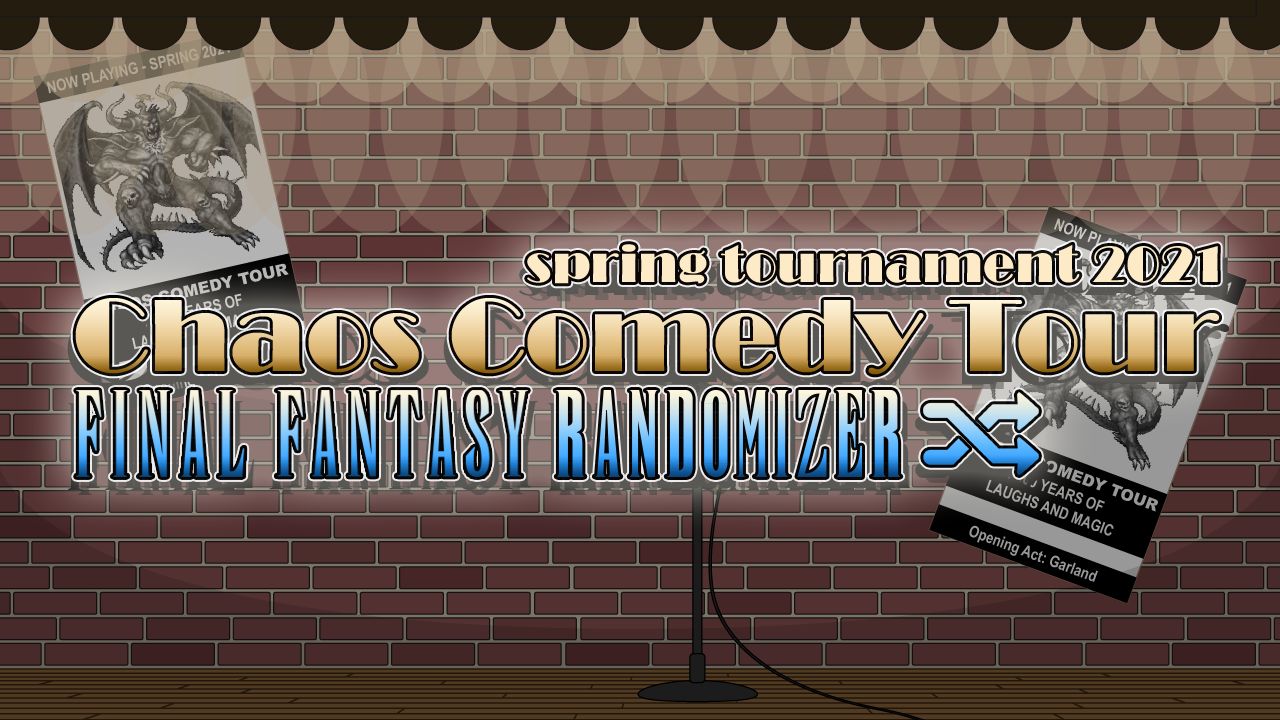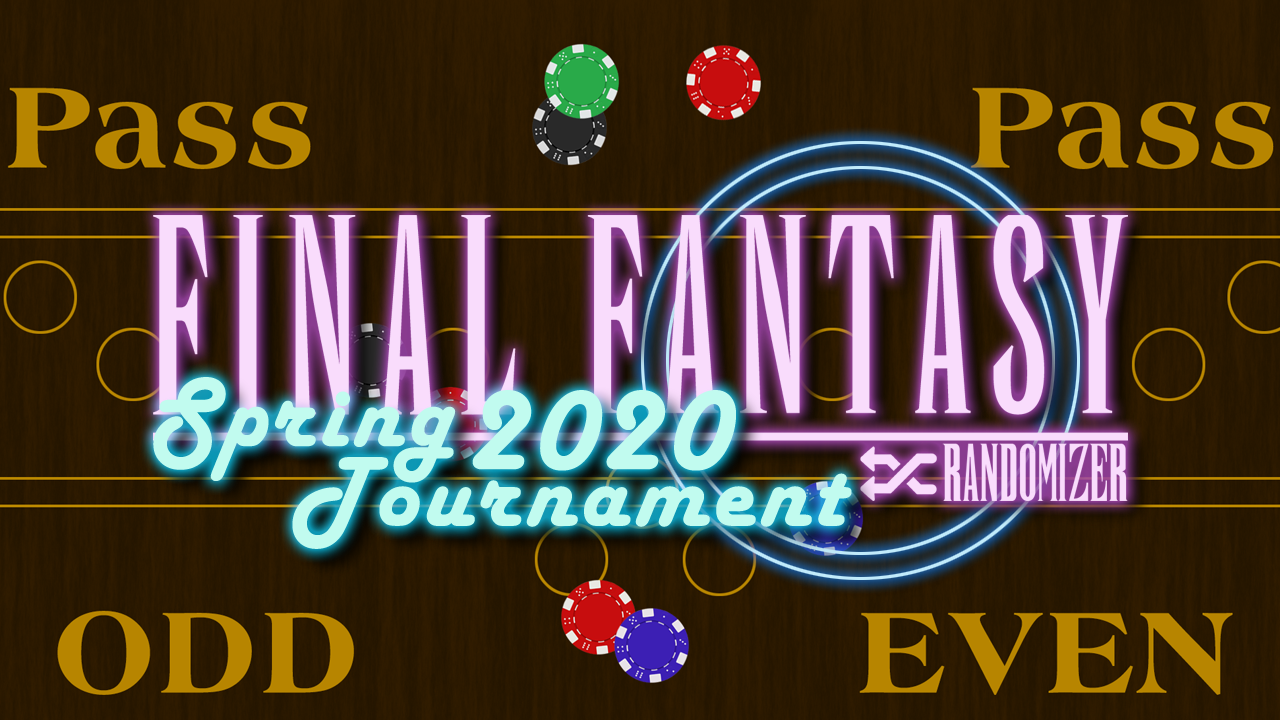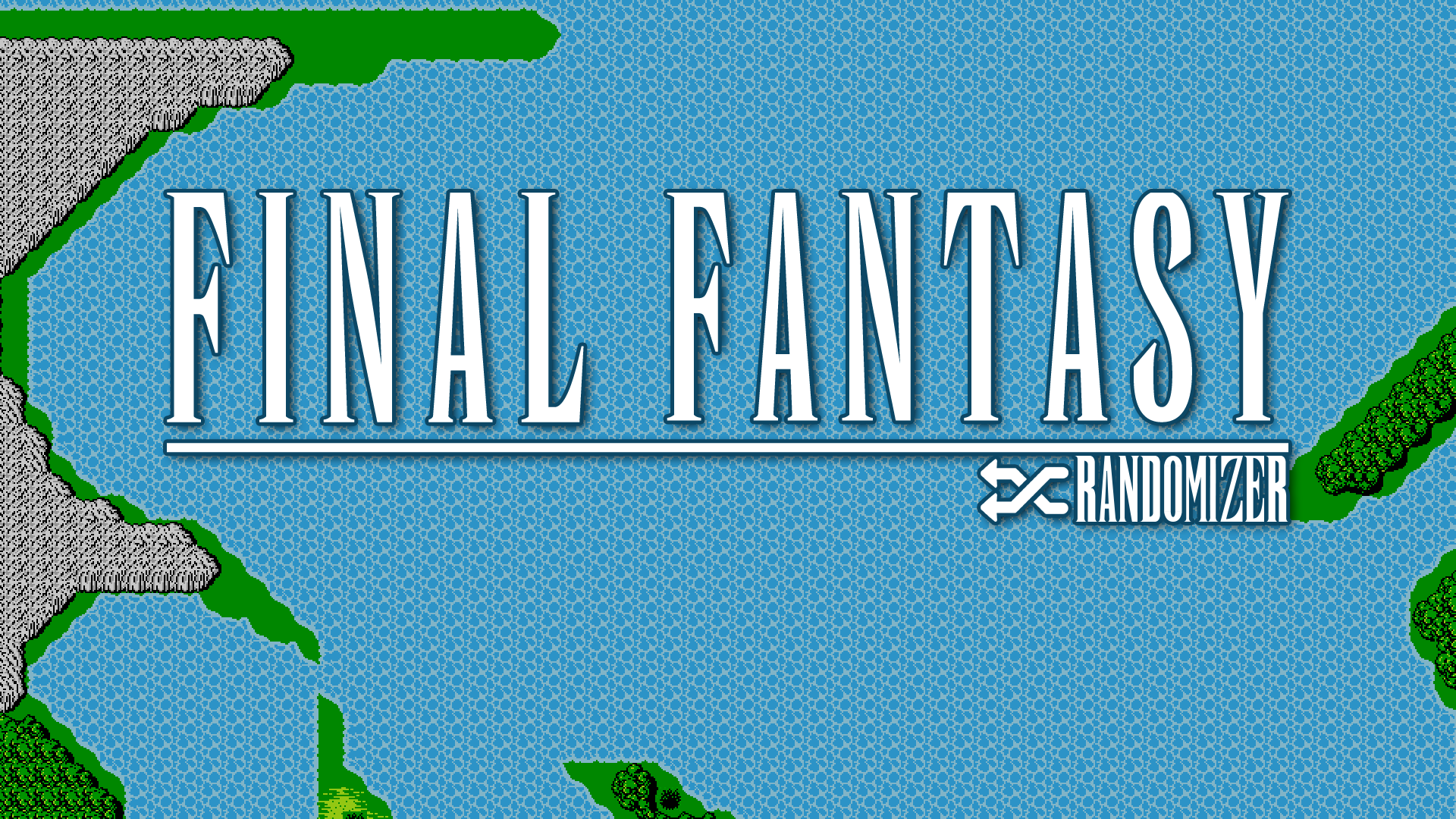 Summer Co-Op Tournament
The next big event is our Summer series. Unlike with the Winter/Spring event which is run solo, our Summer tournament is a Co-Op event. Players band together in pairs and play against other teams. The exact details of the games played vary from year to year, but the core of two-player teamwork remains.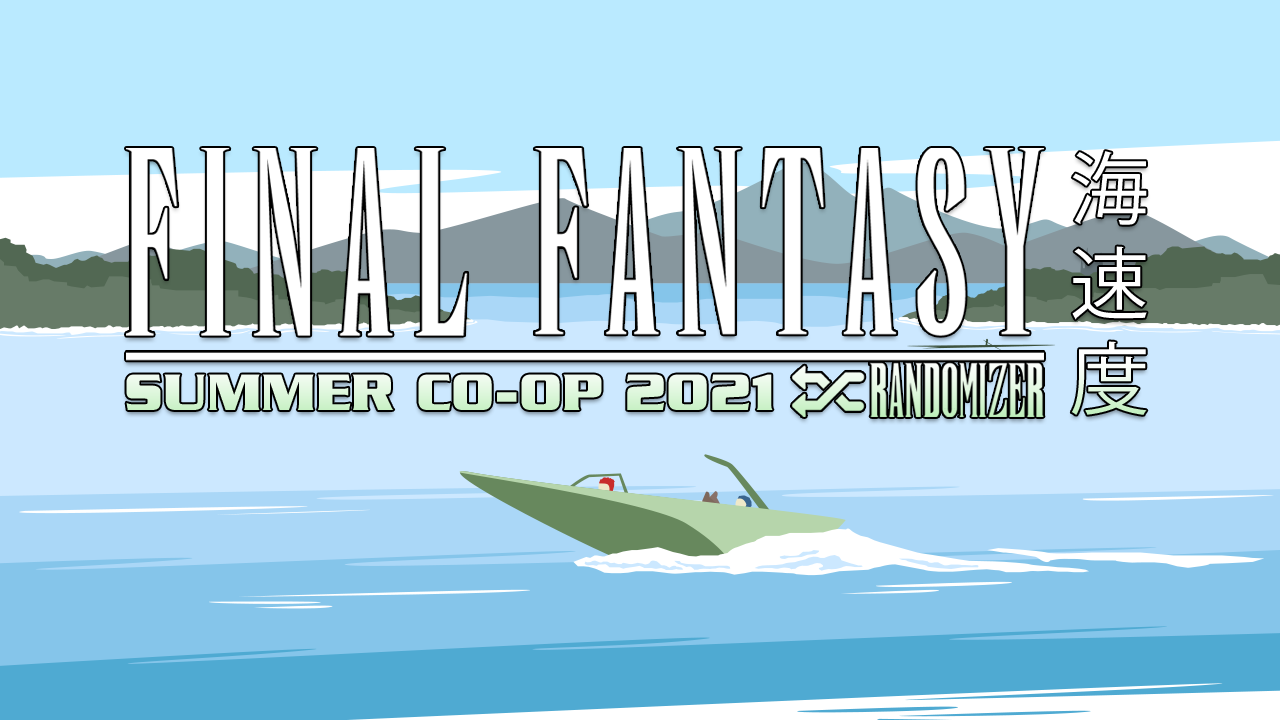 The last three years of designs I think have all been good, but it was 2021 that let me flex my creative muscles in interesting ways. That year I went for a marrying of Adobe Illustrator art with the look of Japanese woodblock prints. I studied Asian art back in school for a time and it really clicked with me. Being able to go back and play in that style in an interesting way was a delight.
But then, you can see the other designs I've made and see which one you prefer: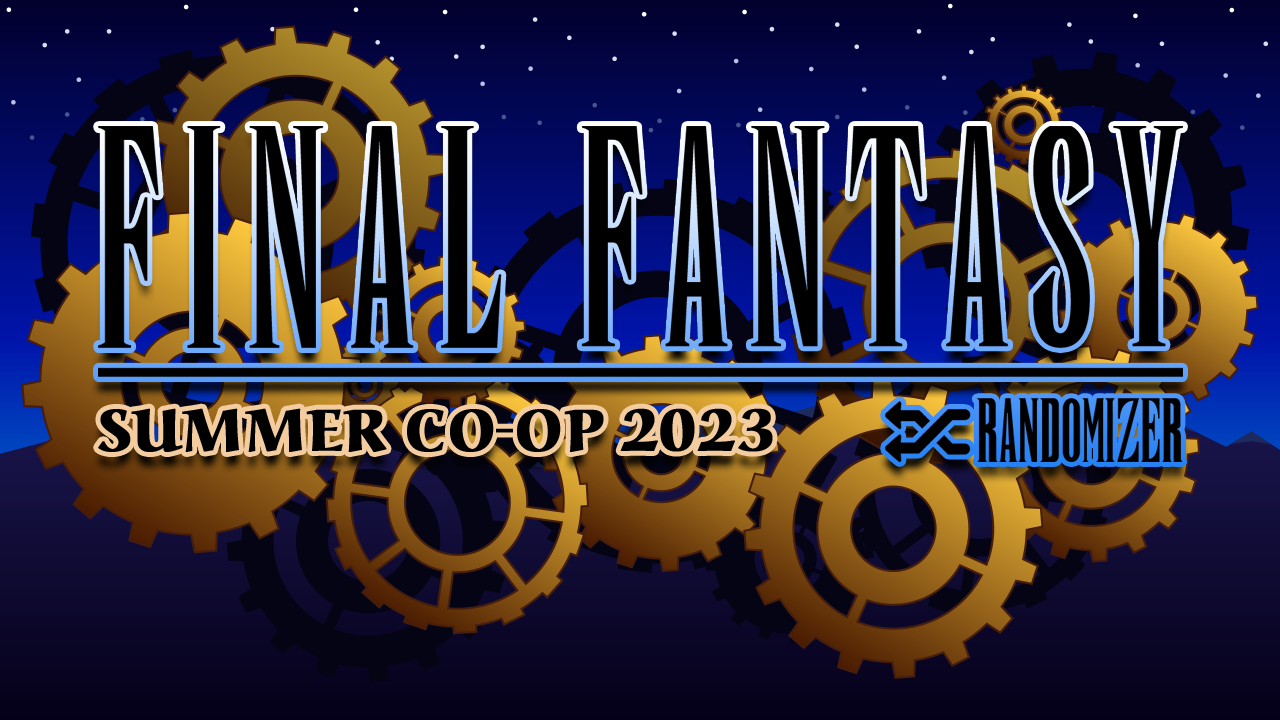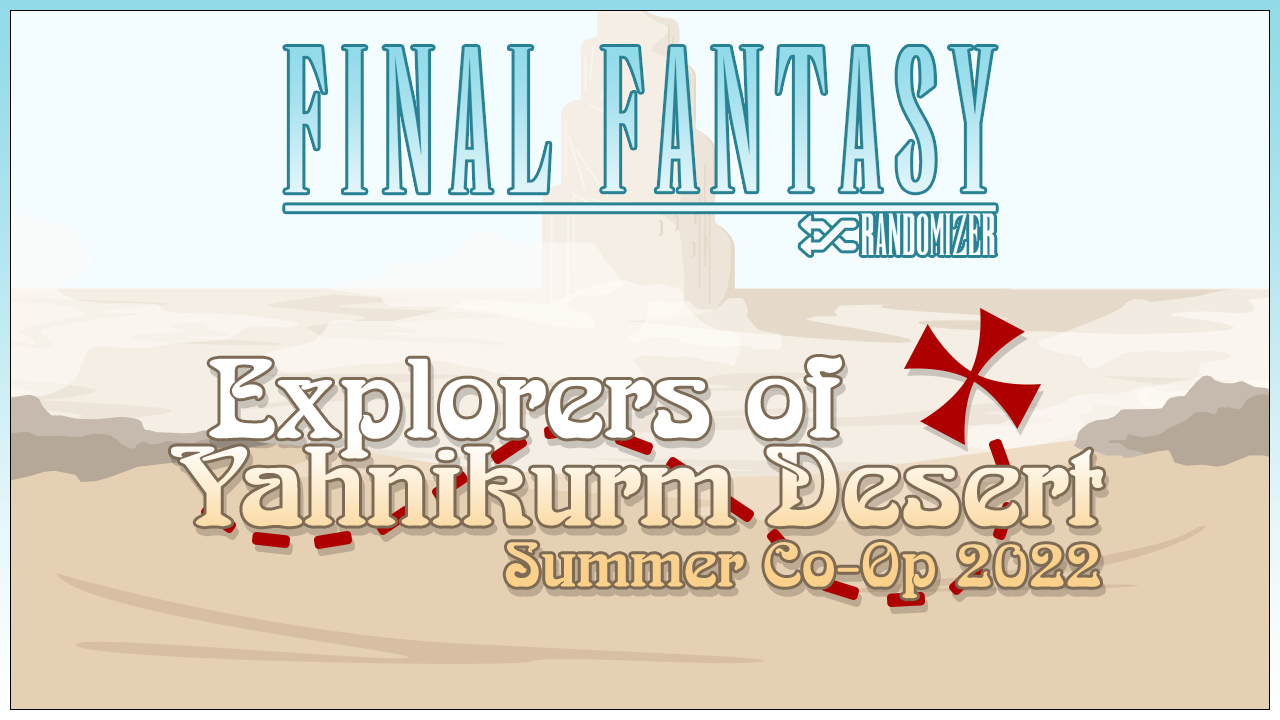 Fall League
The final major event each year is the Fall League, which is a full team event. This involved four players per team, playing on set schedules each week against other teams. Points are collected, certain teams move on after a few weeks, and then a massive final race is put on for the top-two teams. It's a chaotic blast and a lot of fun to watch.
As the league happens in fall every year, right around Halloween, we lean into the spooky vibes for the league. In the past I'd gone for classic horror, then Hitchcockian vibes. But this year I went a different way, playing on the sci-fi horror of the 1950s and 1960s for "It Leagued from Outer Space":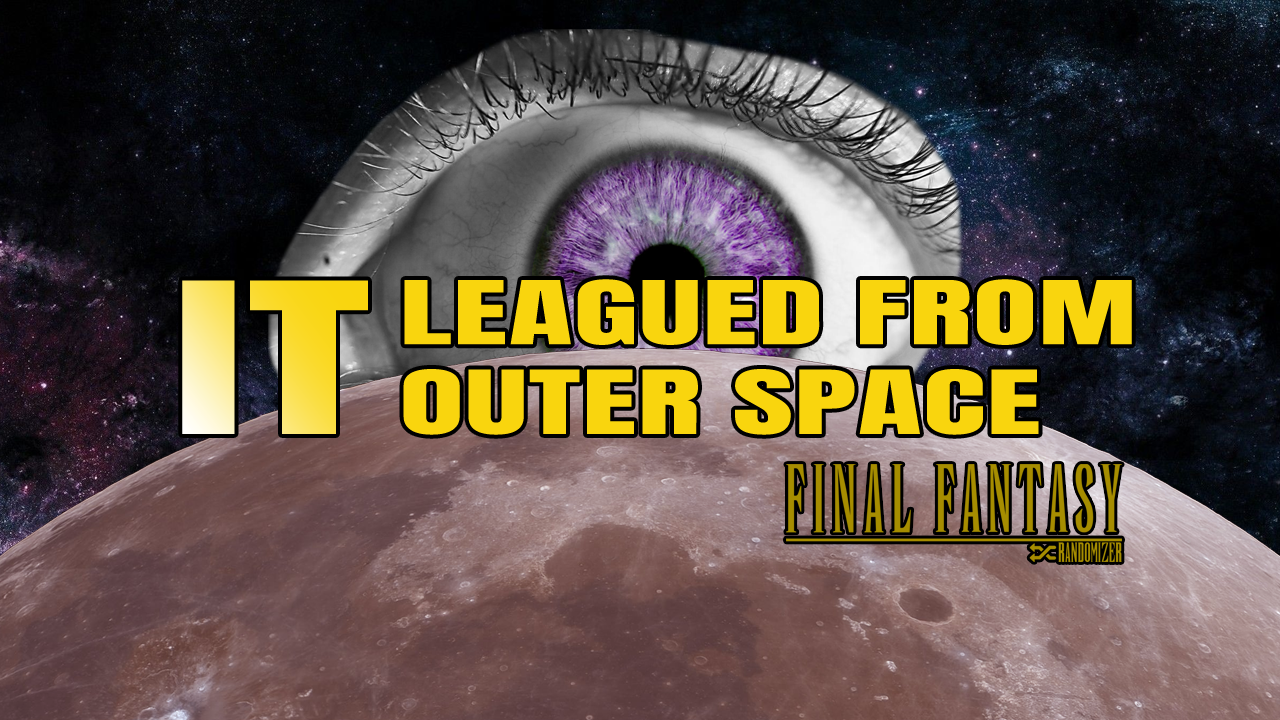 The reaction most had to that design, upon seeing the eye staring at them, was "oh, god!" And that was exactly what I wanted. It's creepy, it's striking, and it hits that right sci-fi horror vibe. I had fun with the previous versions, as you can see, but this one really hit it just right, I think.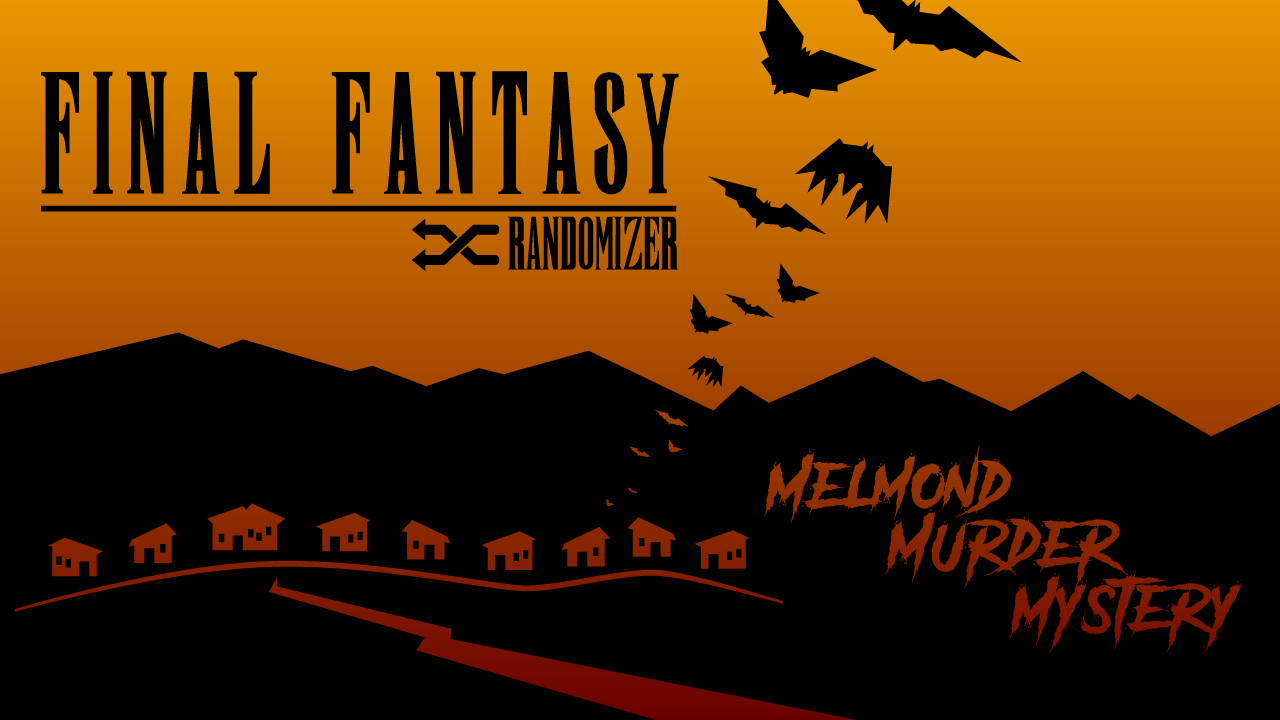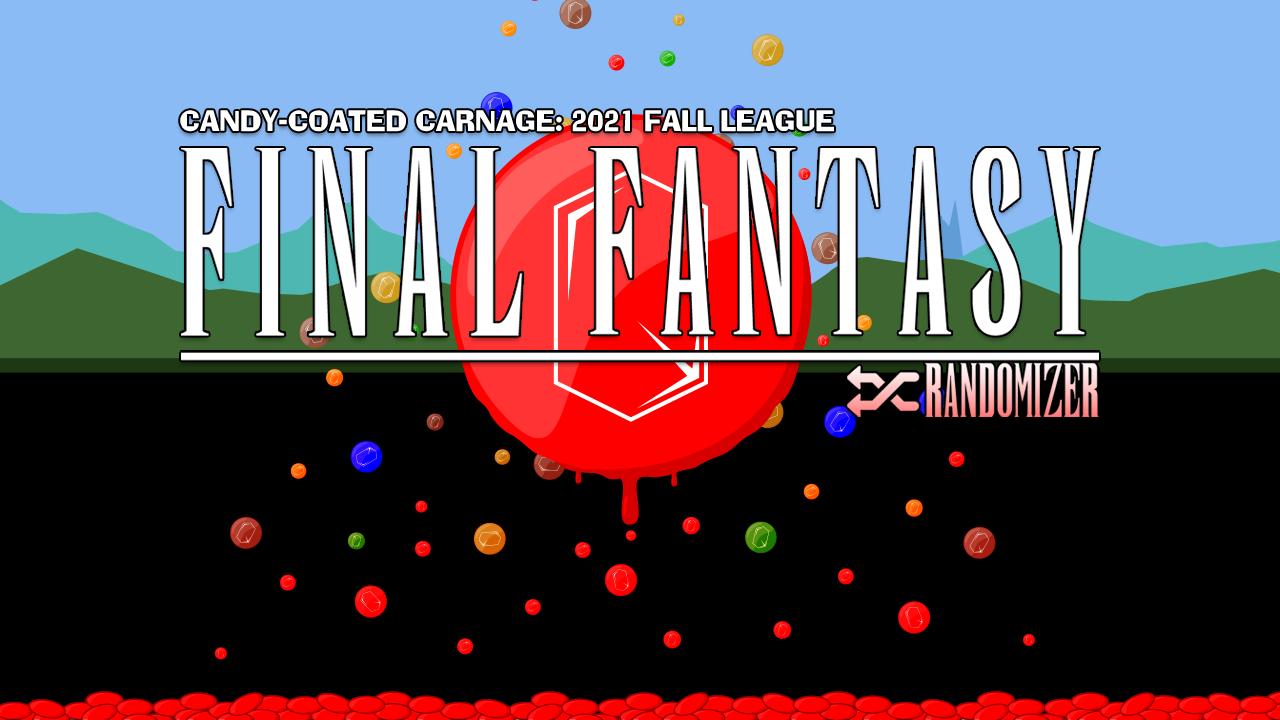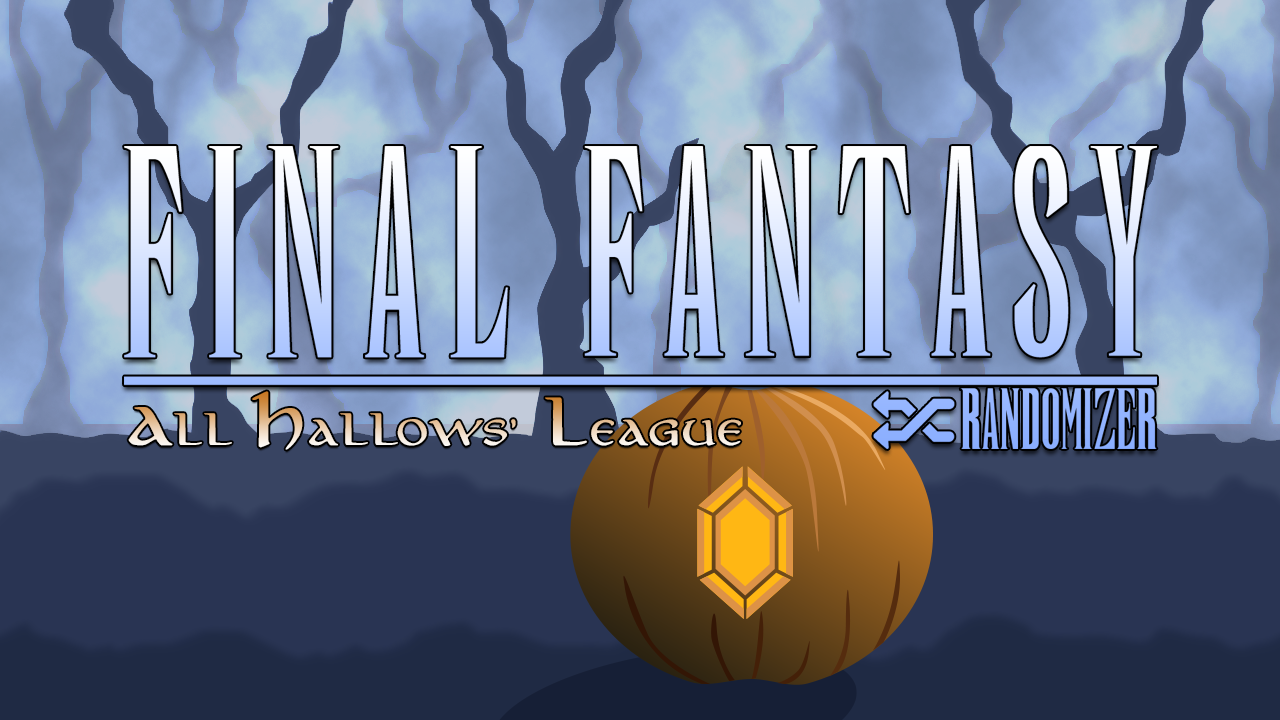 Duck Bootcamp & Derby
Along with these three big events we also have our new player program, the Duck Bootcamp, which we than supplement with a new player tournament afterwards, the Duck Derby. This has evolved over the years in size and scope, but something I always wanted to hit was the idea of duckies racing: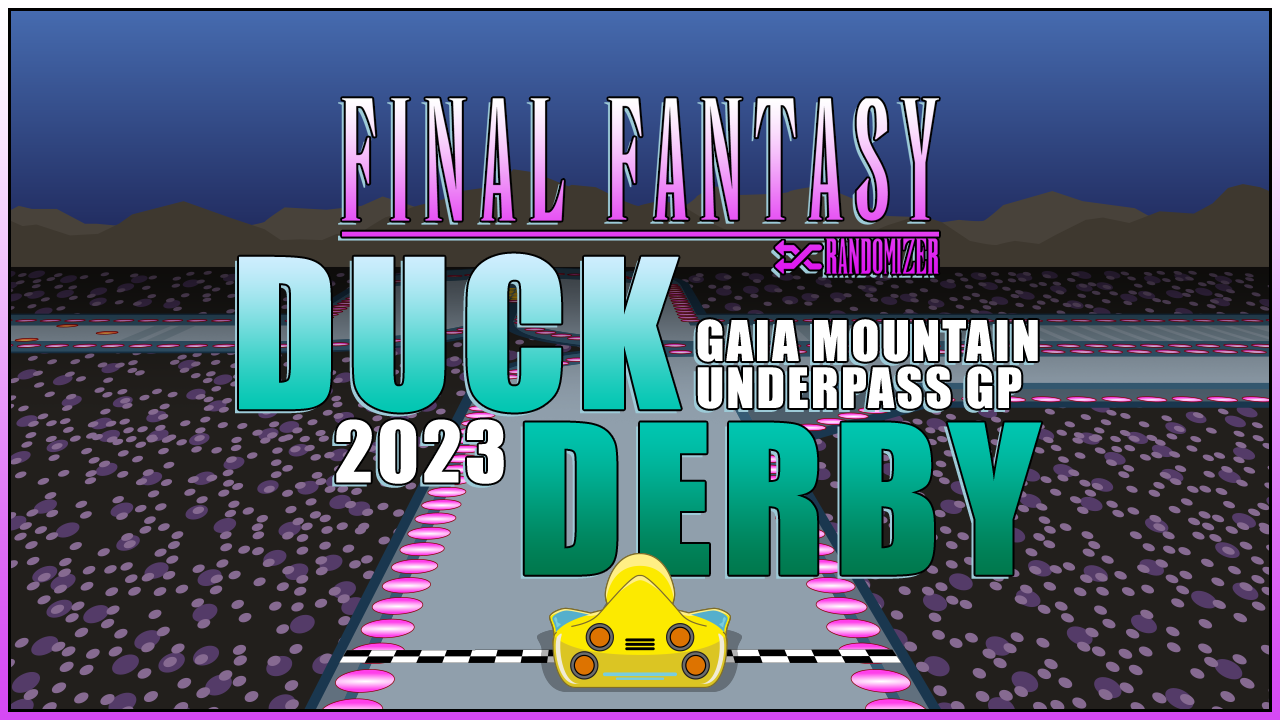 The current design takes that idea and marries it, for artistic effect, with the flourishes of F-Zero. In very early versions of the design I played with sprite art, doing a faux Mode-7 aesthetic for the layouts. After I started drawing the art myself, though, I wanted to find a way to get back to that. And we did here. I love it.
This is the second iteration of this, of course, and before that I also played with an Outrun! style as well. Racing games have a look that's fun to drive, for sure.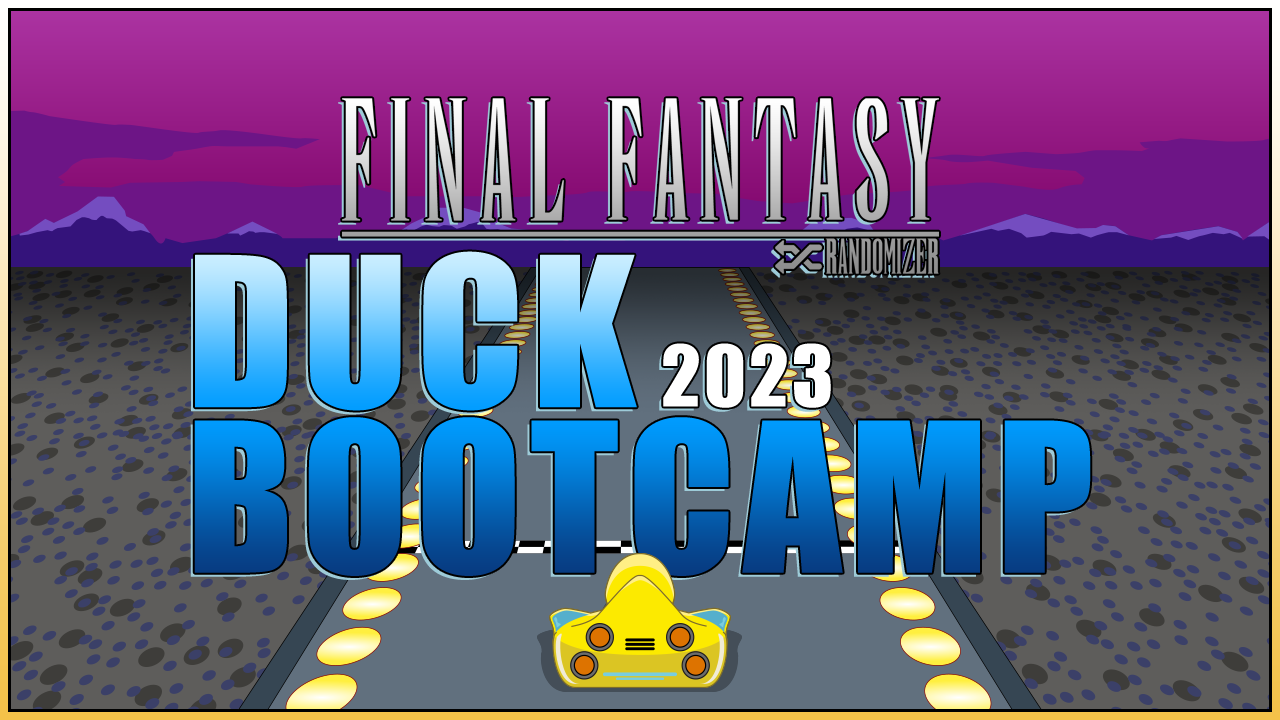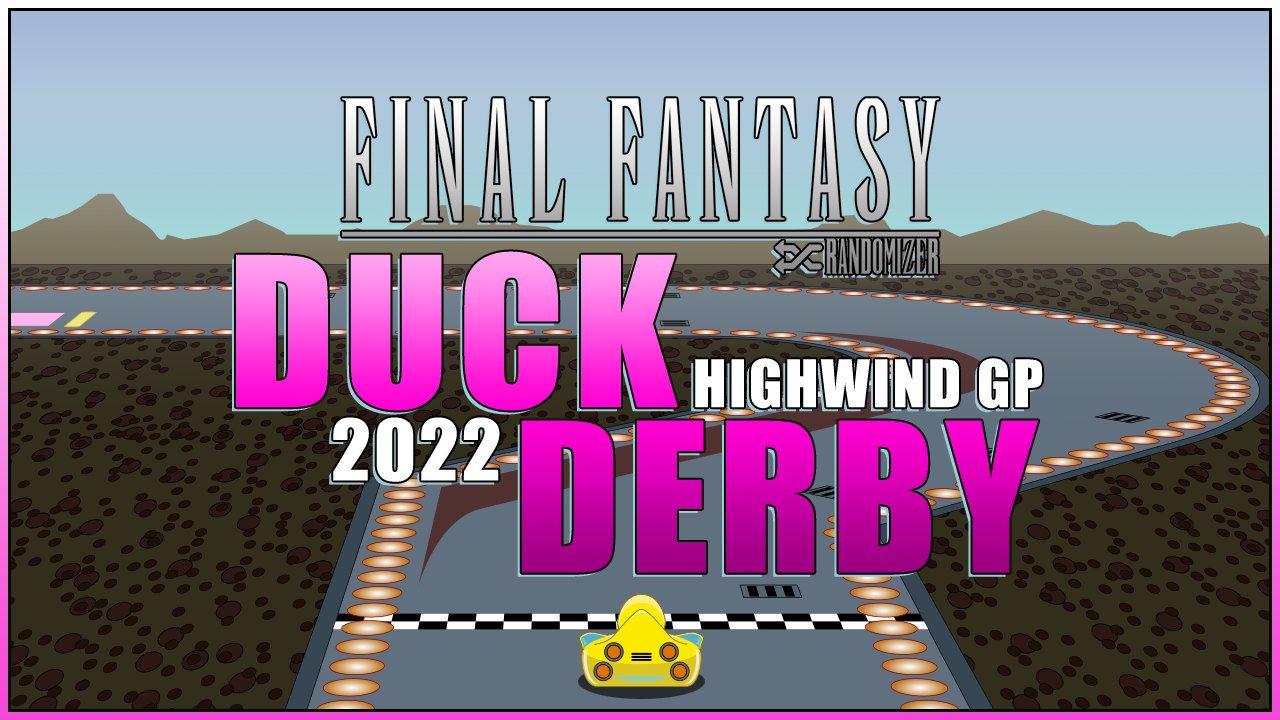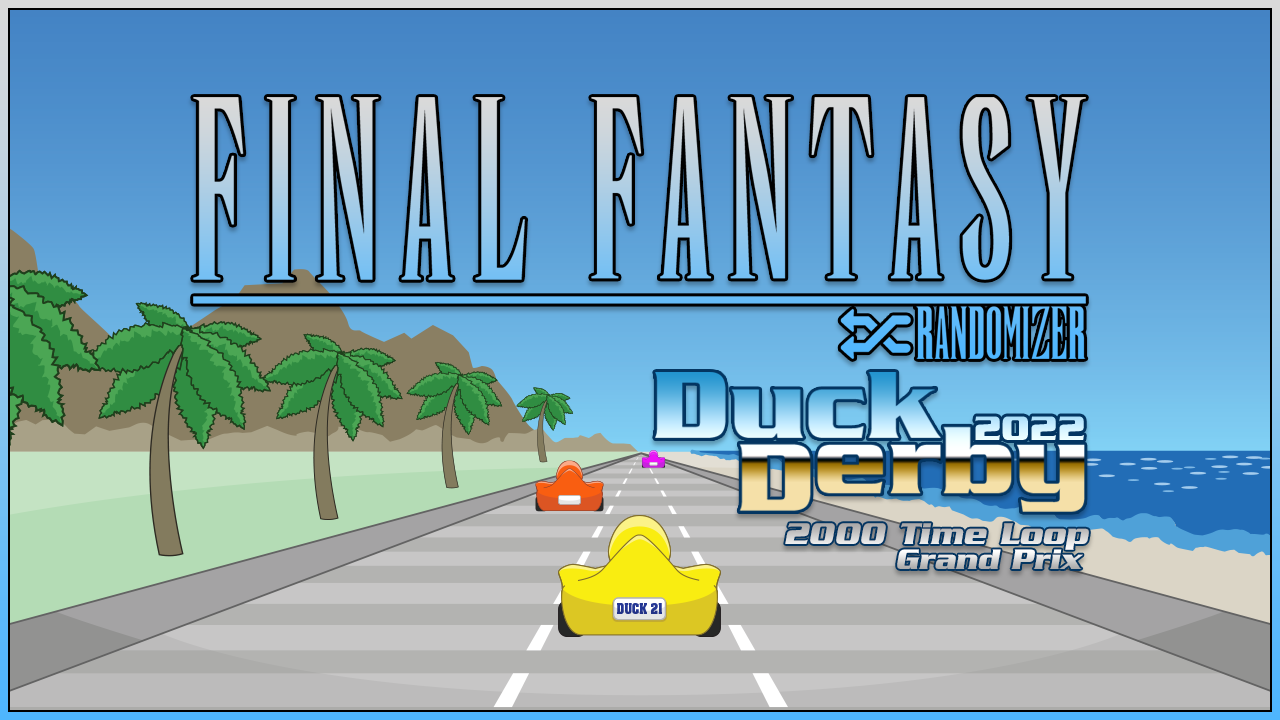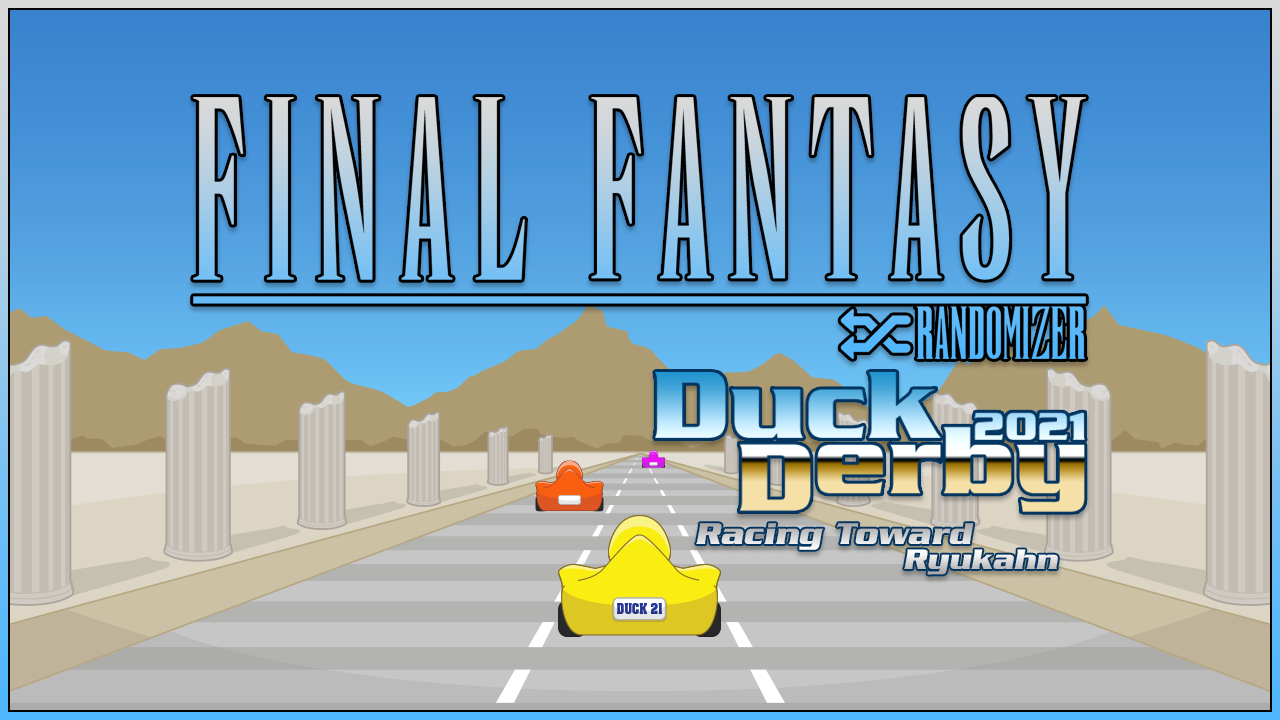 Bingo Events
One event that has been recurring, in a smaller form, is our regular Bingo games. Bingo for a randomizer is interesting as you're playing the randomized game but you also have a board open on the side with special goal tiles based on the game. You have to perform those goals, and then get the Bingo (or two, or whatever) you need to complete the board, only so you can then finish the game properly. It's a neat twist on the basic game formula.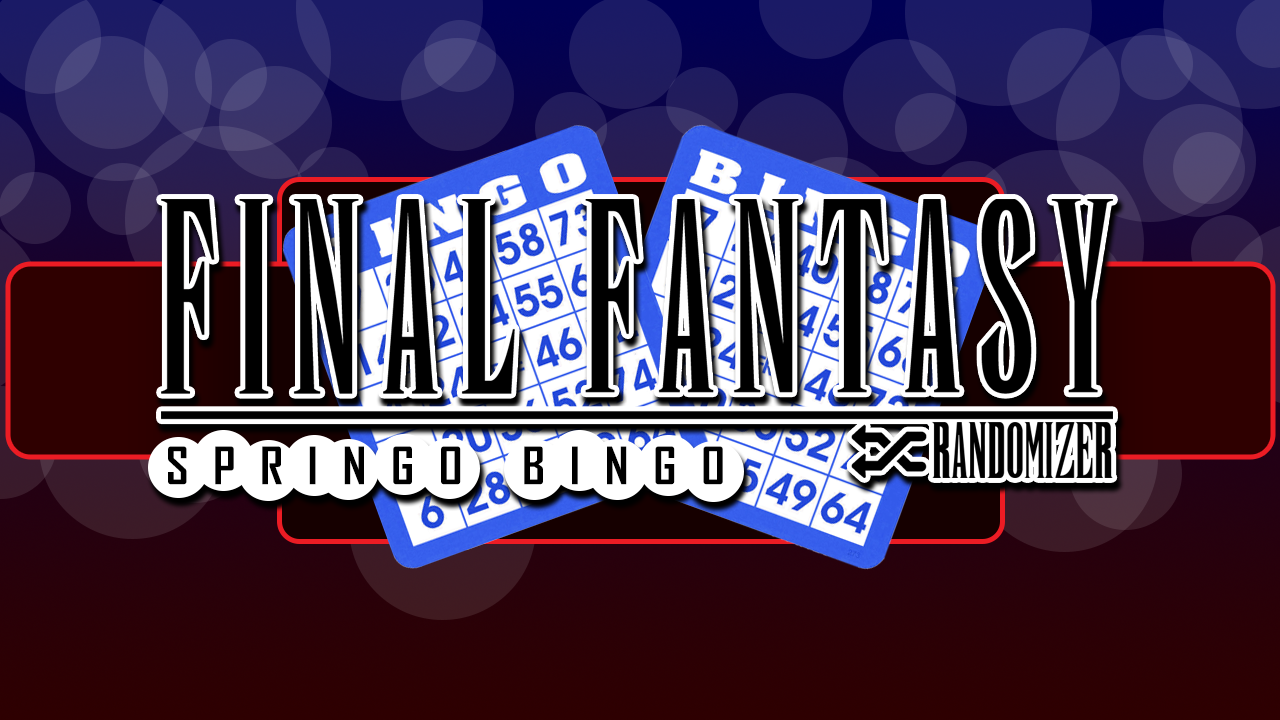 The most recent iteration of the game was "Springo Bingo" played, of course, in the Spring. For this version I went with Vegas style, trying to evoke the feel of gaming without necessarily copying an actual gaming table of some kind. This design has that vibe, giving us a light, playful vibe that still feels like gaming, I think.
Before that we called the event "Winter DAB" (as the game played was Double-Anti Bingo, or DAB), and I went for a jokey Dance Dance Revolution feel. Plus I made the Final Fantasy characters Dab, and that is a sin I will never regret.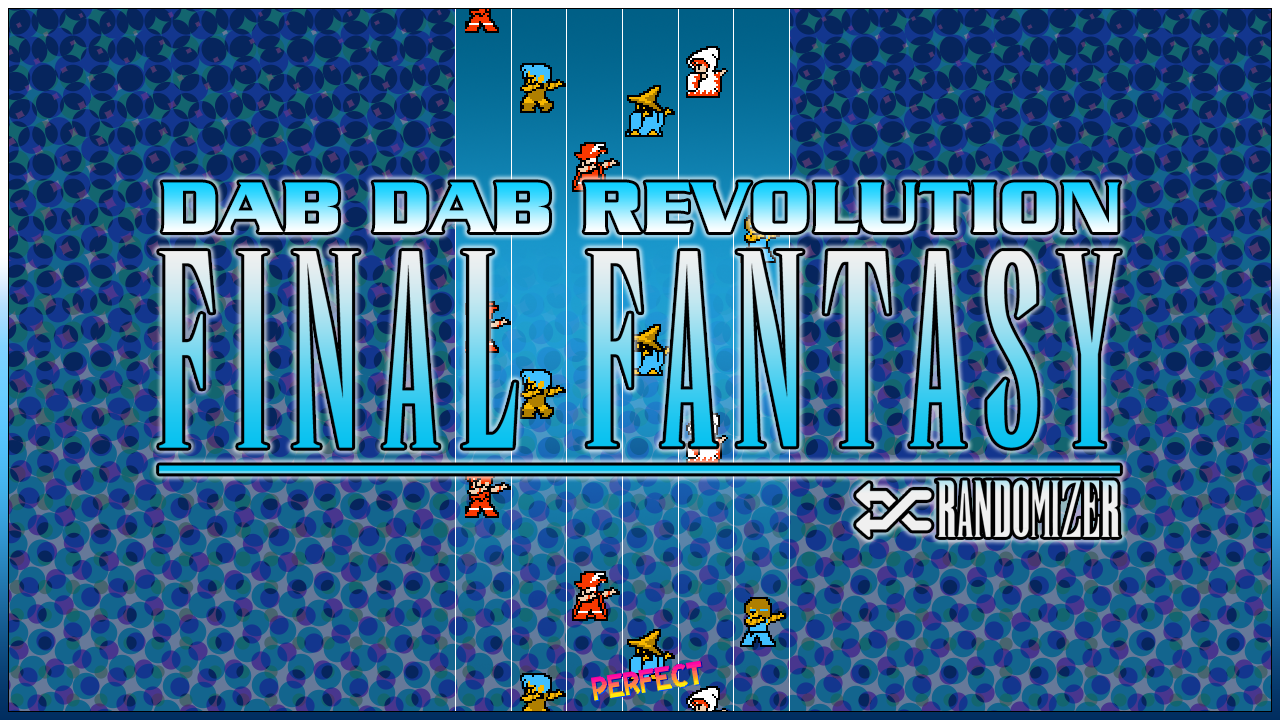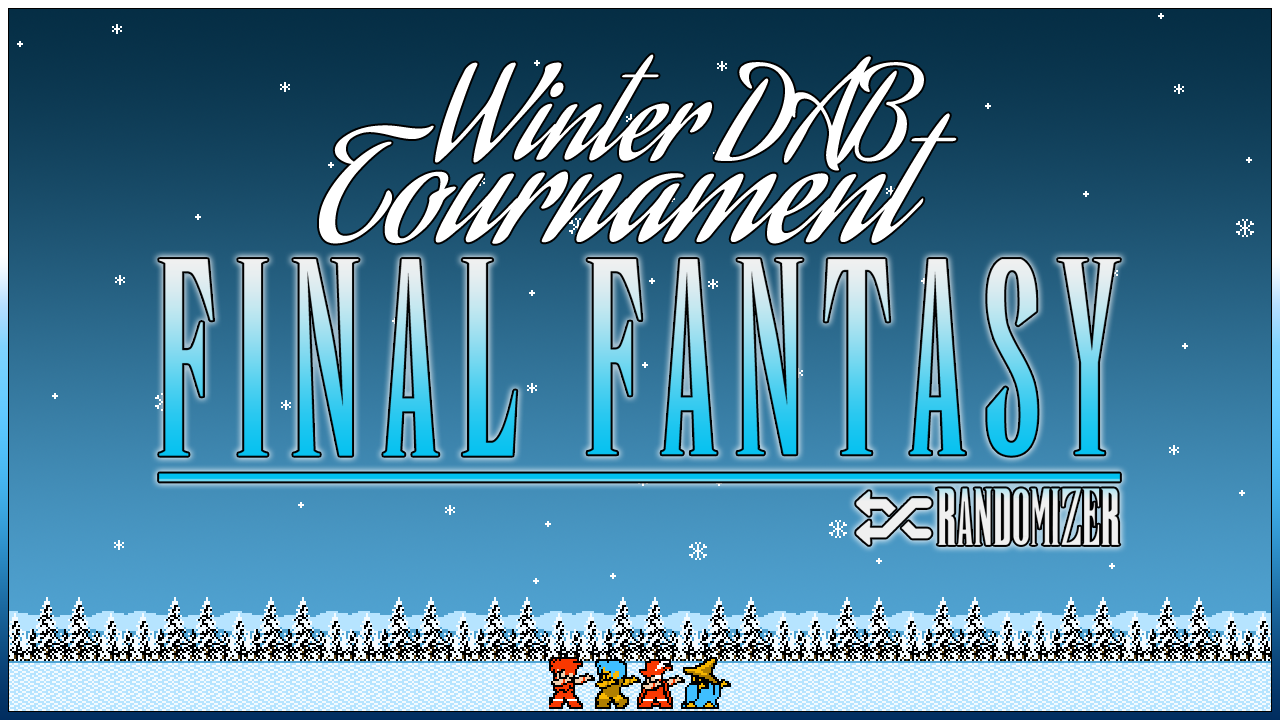 FFR Rando Marathons
A more recent event we've launched is our biannual Rando Marathon, a three-day event showcasing various randomizers from around the )nternet This is all for a good cause, supporting the Liam Foundation in Summers and the MUSC Burned Children's Fund in Winters. I've tried to go with a kind of retro 1980s vibe for the designs, having nicely refined it for the 2023 marathons: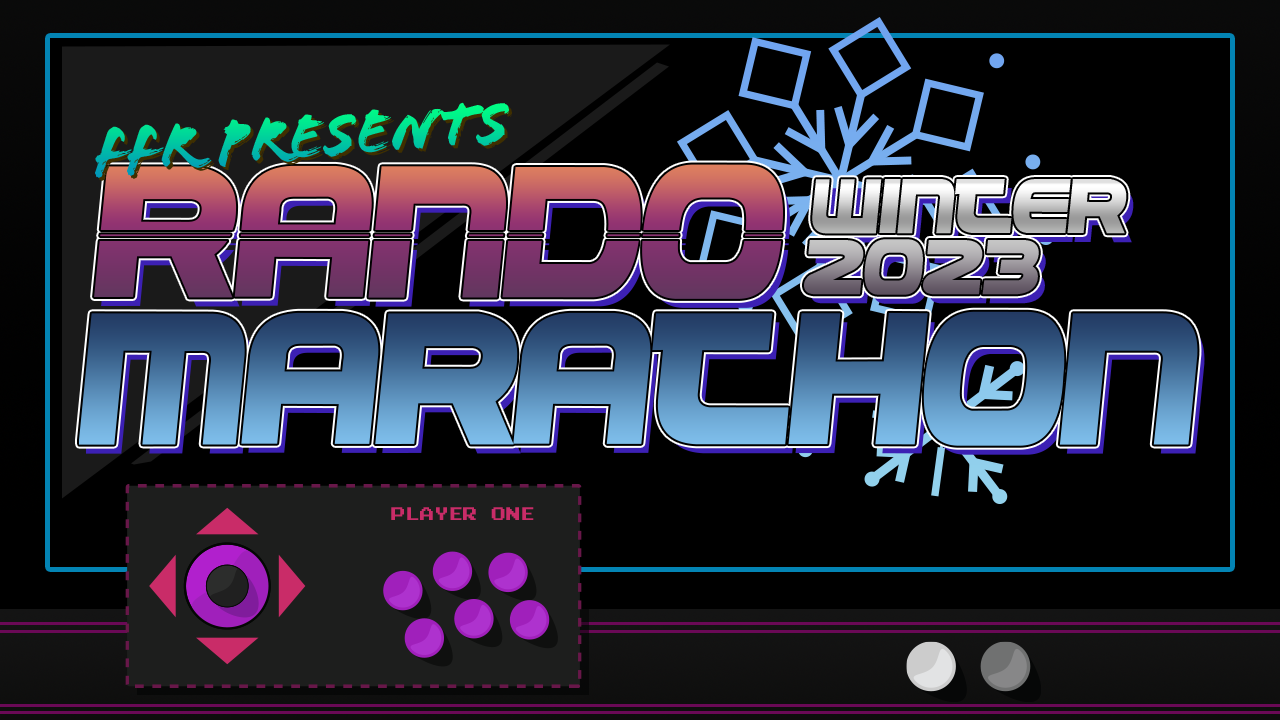 Honestly, I'm really in love with this design aesthetic and I want to keep playing on it in future versions of the event as I think there's something that really pops here. And while I liked the 2022 designs, I think 2023 is the prefect evolution of everything that worked, and then some.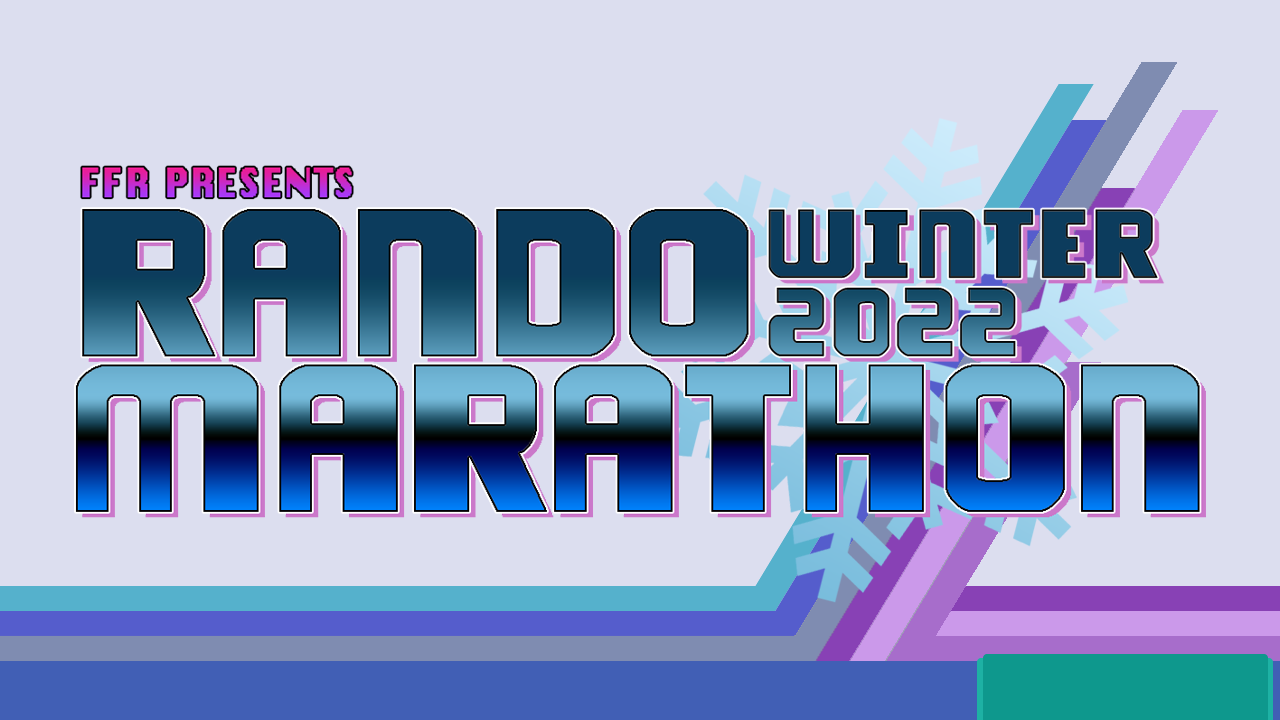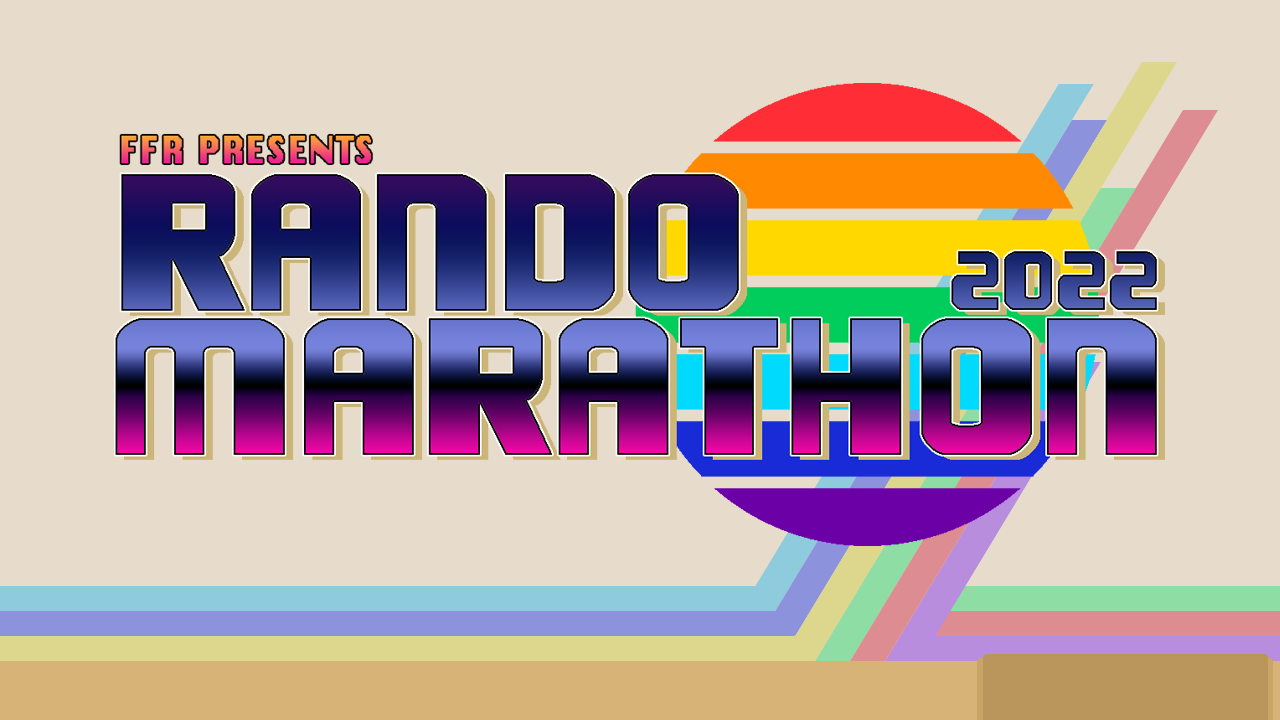 And Then...
While we're at it, there was the recent LADXR x FFR crossover event hosted between my community and the Zelda: Link's Awakening DX Randomizer community. Titled "From Koholint to Coneria", this was played on the Archipelago multiworld engine, and it was a blast... as was this design: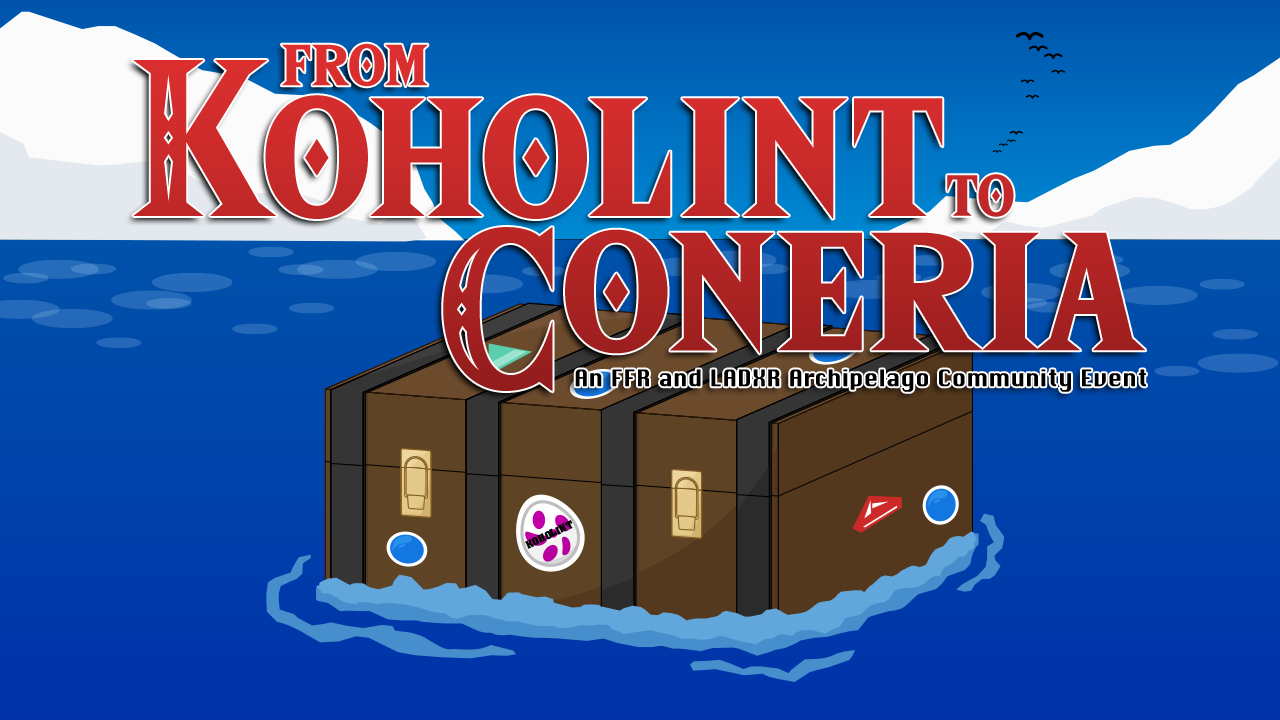 And finally, let's end with a tease of what's to come. Here's the design for next year's Winter Tournament, "Winter Robot Wars: Chaos Wing X", and, yes, I did spend hours drawing a Chaos-inspired Gundam. I think it looks great.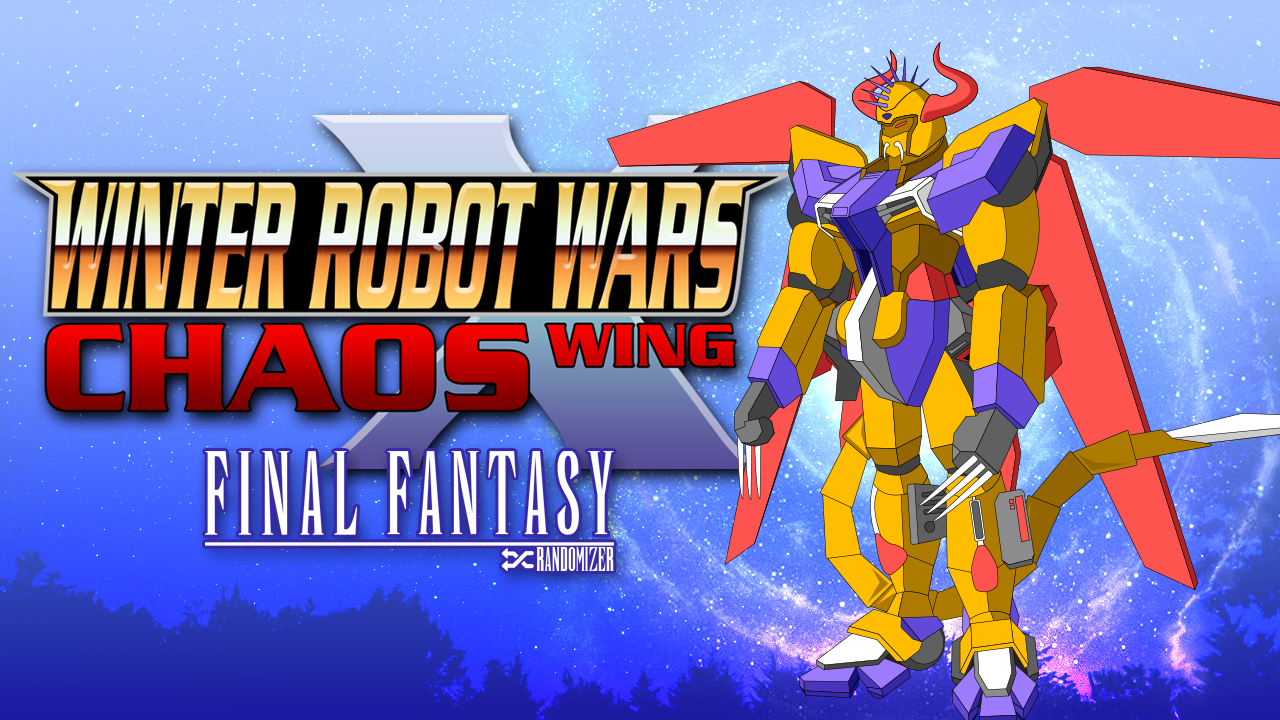 Hopefully I get to keep doing these for a long, long time. It's all such a lot of fun.